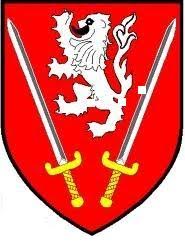 Making History Come Alive…
BATTLEGROUND TOURS specializes in conducting professional guided tours of battlefields of the American Revolution, Civil War, and World War Two. Our tours are comprehensive and client-friendly, providing an informative and engaging narrative designed to bring clarity to complex and often confusing events; our journeys into the past are conducted in such a way as to be valuable and enjoyable to both experienced battlefield trekkers and those new to military history. The mission of our tours is simple: To bring history to life.
The opinion of our clients is what matters most. Please review our testimonials to right of this page to see the many compliments we have received over the years.
 Contact us: (717) 642-9222
"The tour was a truly valuable experience, educational and so interesting. We will certainly recommend you to others." 

Paul A., Ontario.

"I thought I understood the battle of New Market before; because of your tour, NOW I really do."   Stephen L., Connecticut.

"We would like to thank you for the wonderful tour you provided us with. Ken is still talking about how 'awesome' it was and can not believe the information you knew. You really made our vacation complete. Thanks again! 

Ken & Amy K., Michigan.

"I just need to thank someone … Stuart was just wonderful – Closing my eyes I could see the armies coming towards me!" 

Maria & Ron S., California.

"Mr. Dempsey is an exceptional battlefield tour guide. His extensive knowledge enhanced our visit." 

Kevin W. (Lt. Col. USA, Ret.), Washington.

"I want to thank you for your most informative tour. The day was beautiful, the walk was so fine, and the information came alive." 

John R., Pennsylvania

"In the past several years, we have taken many military tours that were guided by Stuart Dempsey.  In over a dozen tours we have never been disappointed, in fact, we are always amazed at his in-depth knowledge of the many aspects of military history."

Jerry and Kathi Ortanna, PA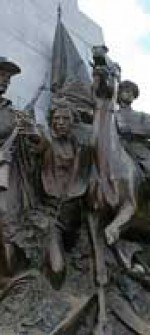 About our Tours
Our tours are suitable for individuals, couples, and groups small and large. For small parties, tours can be conducted in your own vehicle, with our guide doing the driving if you prefer. We welcome veterans organizations, college classes, and professional groups. Battleground can customize a tour to meet a specific focus, such as following the experiences of an ancestor or a hometown unit. Our primary objective is meeting the expectations of our clients.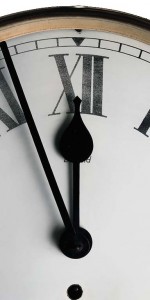 Booking a Tour
We offer both scheduled and by-request tours. Scheduled tours can be as short as one day and as long as a week or more, on particular dates and with a specific topic or focus, such as Normandy or Richmond for example. Request tours may be scheduled on a date of the clients choosing (subject to availability) and cover one or more of the various battlefields we go to, in a personalized format for you and your party.
Our Tours are more than just a history lesson...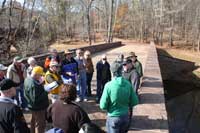 The battlefields of the past have much to teach us. The valor and sacrifices of young men in the service of their country or cause deserve to be remembered, and serve to inspire us today. Lessons in leadership and decision making under pressure may be learned as well, making a battlefield tour a very useful outing for businesses attempting to develop leaders and management styles among their employees.
There is no substitute for actually being on the ground where momentous events occurred.  Whether you are standing on Gettysburg's Little Round Top or Henry House Hill at Manassas, on the sands of Omaha Beach or the banks of Brandywine Creek, you will gain an increased understanding and appreciation for the events that happened there long ago.
Featured Tours
"Over There" The Americans in World War 1
September 16 – 25, 2018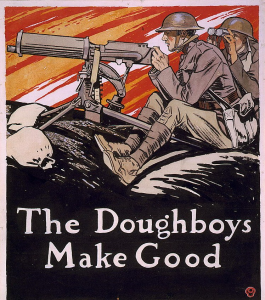 The USA's entry into the war came late, but in its final months the American Expeditionary Force played a vital role in ensuring Germany's defeat. By the time the armistice came on November 11, 1918, two million US soldiers were in France, and over 300,000 had become casualties. Our tour encompasses several sectors where the Yanks contributed to the final Allied victory, including Cantigny, the St. Mihiel Salient, Champagne, the Meuse-Argonne, Sedan, and the Marne, plus France's premier Great War museum at Meaux, and the Verdun battlefield. A few additional points of interest include Sedan Castle (the largest medieval castle in Western Europe), the site of the 1945 German surrender in Reims, and a Maginot Line fort.
We hope you will join us for this special centennial tour.
Click here for additional information on this tour.
---
Battle for Normandy: 75th Anniversary Tour
September 6th – 13th, 2019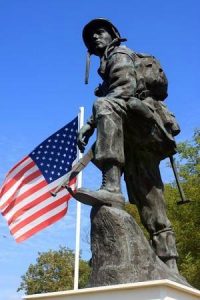 On June 6, 1944, the picturesque coast of Normandy became the scene of the largest and most complex military operation in world history. Over the next eleven weeks, fierce combat raged across a once-bucolic landscape. By the end of the battle in August, the Allies had won a key success that would put them on the road to eventual victory over Nazi Germany.
Today, Normandy is again a peaceful and beautiful region, where the echoes of the past reach out to us at every turn. Come with us and visit the places where brave men fought for freedom, and where the history of the world was changed forever.
Click here for additional information on this tour
---
Future Offerings
We will soon be working on several new tours; preliminary information can be found by clicking here