"Over There": The Americans in World War One
 
   Coming in September 2018
The United States' entry into the Great War came late, but in the final months of the conflict the American Expeditionary Force played a vital role in ensuring Germany's defeat; by the time the armistice came on November 11, 1918, two million US soldiers were in France, and over 300,000 had become casualties.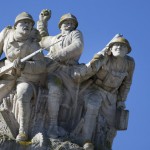 Our tour will be scheduled to coincide with the centennial of some of the battles we will be examining, and encompasses several sectors where the Americans contributed to the final Allied victory. We will visit the Marne River, including Belleau Wood, where the Marines fought superbly in a bloody initiation to war, and Chateau-Thierry, where the 3rd Division earned the nickname 'Rock of the Marne'. Our journey also takes us to the St. Mihiel salient, location of the first large-scale American offensive of the war and the impressive memorial atop Mont Sec.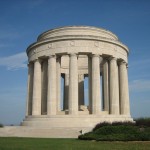 Continuing, we will explore the actions of the Doughboys serving under command of the French 4th Army in Champagne, including Navarin Farm with its extraordinary Franco-American memorial and preserved trenches, and Blanc Mont, site of hard fighting by the 36th and 42nd Divisions, as well as the nearby memorial to the African-American 93rd Division.
 
The final days of our tour will be in the notorio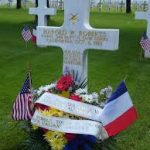 us Meuse-Argonne region, scene of the largest battle ever fought by the US Army. A few of the many points of interest there will include the scene of Sgt. York's heroics, the Pennsylvania Memorial at Varennes, and the Missouri Memorial at Cheppy, where Lt. Col. George Patton commanded tanks and Capt. Harry Truman's battery shelled the Germans. We will also take in the American memorial at Montfaucon, the Heights of Romagne and Cunel where Samuel Woodfill earned his Medal of Honor and where the largest American cemetery in Europe holds the remains of over 14,000 Doughboys.
Our tour will also include a visit to the Verdun battlefield and several other sites TBA.

This tour includes: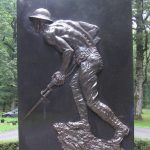 Lodging at a highly rated hotels, with breakfasts.
Welcome and Farewell dinners.
Transportation by deluxe motor coach.
Admission to all scheduled museums and attractions.
Detailed study booklet with maps and educational materials.
An active itinerary of daily guided tours.
This tour will be offered in the autumn of 2018. Please drop us a line if you would like to placed on the contacts list for updated information on this tour.